Scale Mosaic
Glazed ceramics and Parota wood
Mexico City
Solaz-Cabos
Scale Mosaic
Scale mosaic is produced by two completely handmade processes. The materials chosen for this design are the wood of parota and the ceramics inspired by the colors of the talavera.
The atmosphere of space. The staggered mosaic rescues the tradition that rests in the hands of craftsmen without losing the sense of actuality that characterizes Vixi México. 
We care that our mosaics create harmony wherever they are placed, always seeking to highlight the soul of a place. We always keep attention to detail from design to installation, helping small producers during the process.
We make reference to the talavera and we use wood to remember our Mexican roots. The art of talavera goes back to the 16th century and its artisanal process has been maintained since the viceregal period. The parota with striking is one of the woods with greater color, texture and resistance to moisture. By combining them, the vanguard sense and the transformation of a traditional material to achieve modern pieces are highlighted. This project is a sample of the innovation that can be achieved with the use of unusual materials for interior coatings.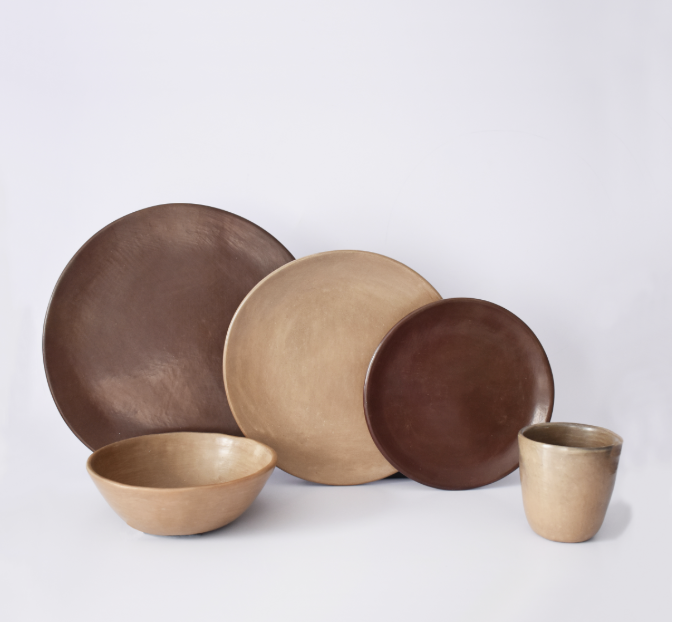 Poblano´s Clay
Traditional technique from the state of Puebla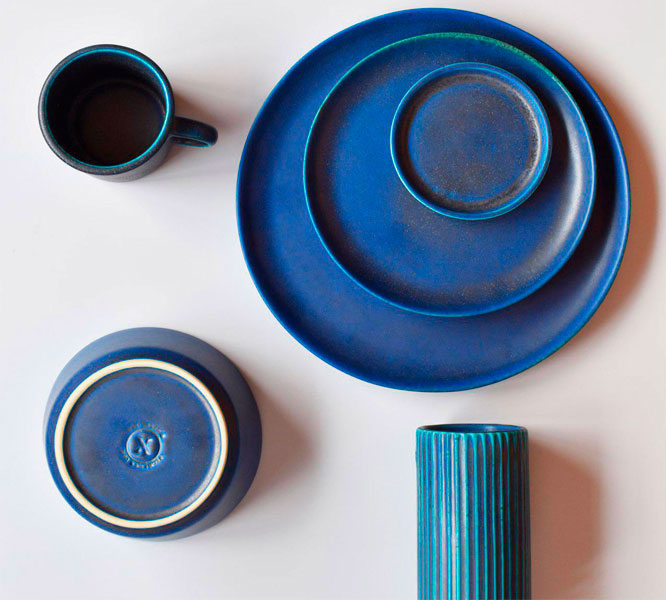 <style><!-- [et_pb_line_break_holder] -->.image-hover-layout .et_pb_blurb_content {<!-- [et_pb_line_break_holder] --> max-width: 100%;<!-- [et_pb_line_break_holder] -->}<!-- [et_pb_line_break_holder] --><!-- [et_pb_line_break_holder] -->.image-hover-layout .et_pb_blurb_content img {<!-- [et_pb_line_break_holder] --> width: 100%;<!-- [et_pb_line_break_holder] -->}<!-- [et_pb_line_break_holder] --><!-- [et_pb_line_break_holder] -->.image-hover-layout .et_pb_column {<!-- [et_pb_line_break_holder] --> overflow: hidden;<!-- [et_pb_line_break_holder] --> position: relative;<!-- [et_pb_line_break_holder] -->}<!-- [et_pb_line_break_holder] --><!-- [et_pb_line_break_holder] -->.image-hover-layout .et_pb_column img {<!-- [et_pb_line_break_holder] --> -webkit-transition: all 0.5s ease-in-out;<!-- [et_pb_line_break_holder] --> -moz-transition: all 0.5s ease-in-out;<!-- [et_pb_line_break_holder] --> transition: all 0.5s ease-in-out;<!-- [et_pb_line_break_holder] --> display: block;<!-- [et_pb_line_break_holder] -->}<!-- [et_pb_line_break_holder] --><!-- [et_pb_line_break_holder] -->.image-hover-layout .et_pb_column:hover img {<!-- [et_pb_line_break_holder] --> transform: scale(1.1);<!-- [et_pb_line_break_holder] -->}<!-- [et_pb_line_break_holder] --><!-- [et_pb_line_break_holder] -->.image-hover-layout .et_pb_column:hover .et_pb_main_blurb_image:after {<!-- [et_pb_line_break_holder] --> position: absolute;<!-- [et_pb_line_break_holder] --> top: 0;<!-- [et_pb_line_break_holder] --> left: 0;<!-- [et_pb_line_break_holder] --> width: 100%;<!-- [et_pb_line_break_holder] --> height: 100%;<!-- [et_pb_line_break_holder] --> background: rgba(0, 0, 0, 0.4);<!-- [et_pb_line_break_holder] --> content: '';<!-- [et_pb_line_break_holder] --> pointer-events: none;<!-- [et_pb_line_break_holder] -->}<!-- [et_pb_line_break_holder] --><!-- [et_pb_line_break_holder] -->.image-hover-layout .et_pb_main_blurb_image {<!-- [et_pb_line_break_holder] --> margin: 0;<!-- [et_pb_line_break_holder] -->}<!-- [et_pb_line_break_holder] --><!-- [et_pb_line_break_holder] -->.image-hover-layout .et_pb_column .et_pb_blurb_content:before {<!-- [et_pb_line_break_holder] --> top: 50px;<!-- [et_pb_line_break_holder] --> right: 30px;<!-- [et_pb_line_break_holder] --> bottom: 50px;<!-- [et_pb_line_break_holder] --> left: 30px;<!-- [et_pb_line_break_holder] --> -webkit-transform: scale(0, 1);<!-- [et_pb_line_break_holder] --> transform: scale(0, 1);<!-- [et_pb_line_break_holder] --> -webkit-transform-origin: 0 0;<!-- [et_pb_line_break_holder] --> transform-origin: 0 0;<!-- [et_pb_line_break_holder] --> position: absolute;<!-- [et_pb_line_break_holder] --> content: '';<!-- [et_pb_line_break_holder] --> opacity: 0;<!-- [et_pb_line_break_holder] --> -webkit-transition: opacity 0.35s, -webkit-transform 0.35s;<!-- [et_pb_line_break_holder] --> transition: opacity 0.35s, transform 0.35s;<!-- [et_pb_line_break_holder] --> z-index: 1;<!-- [et_pb_line_break_holder] --> pointer-events: none;<!-- [et_pb_line_break_holder] -->}<!-- [et_pb_line_break_holder] --><!-- [et_pb_line_break_holder] -->.image-hover-layout .et_pb_column .et_pb_blurb_content:after {<!-- [et_pb_line_break_holder] --> top: 30px;<!-- [et_pb_line_break_holder] --> right: 50px;<!-- [et_pb_line_break_holder] --> bottom: 30px;<!-- [et_pb_line_break_holder] --> left: 50px;<!-- [et_pb_line_break_holder] --> -webkit-transform: scale(1, 0);<!-- [et_pb_line_break_holder] --> transform: scale(1, 0);<!-- [et_pb_line_break_holder] --> -webkit-transform-origin: 100% 0;<!-- [et_pb_line_break_holder] --> transform-origin: 100% 0;<!-- [et_pb_line_break_holder] --> position: absolute;<!-- [et_pb_line_break_holder] --> content: '';<!-- [et_pb_line_break_holder] --> opacity: 0;<!-- [et_pb_line_break_holder] --> -webkit-transition: opacity 0.35s, -webkit-transform 0.35s;<!-- [et_pb_line_break_holder] --> transition: opacity 0.35s, transform 0.35s;<!-- [et_pb_line_break_holder] --> pointer-events: none;<!-- [et_pb_line_break_holder] -->}<!-- [et_pb_line_break_holder] --><!-- [et_pb_line_break_holder] -->.image-hover-layout .et_pb_column:hover .et_pb_blurb_content:before, .image-hover-layout .et_pb_column:hover .et_pb_blurb_content:after {<!-- [et_pb_line_break_holder] --> -webkit-transition-delay: 0.15s;<!-- [et_pb_line_break_holder] --> transition-delay: 0.15s;<!-- [et_pb_line_break_holder] --> opacity: 1;<!-- [et_pb_line_break_holder] --> -webkit-transform: scale(1);<!-- [et_pb_line_break_holder] --> transform: scale(1);<!-- [et_pb_line_break_holder] -->}<!-- [et_pb_line_break_holder] --><!-- [et_pb_line_break_holder] -->.image-hover-layout .et_pb_column .et_pb_blurb_container {<!-- [et_pb_line_break_holder] --> opacity: 0;<!-- [et_pb_line_break_holder] --> color: #fff;<!-- [et_pb_line_break_holder] --> position: absolute;<!-- [et_pb_line_break_holder] --> top: 40%; /* Adjust this if the text is in the wrong position */<!-- [et_pb_line_break_holder] --> width: 100%;<!-- [et_pb_line_break_holder] --> text-align: center;<!-- [et_pb_line_break_holder] --> -webkit-transition: all 0.5s ease-in-out;<!-- [et_pb_line_break_holder] --> -moz-transition: all 0.5s ease-in-out;<!-- [et_pb_line_break_holder] --> transition: all 0.5s ease-in-out;<!-- [et_pb_line_break_holder] --> margin: 0;<!-- [et_pb_line_break_holder] --> padding: 0 55px;<!-- [et_pb_line_break_holder] --> pointer-events: none;<!-- [et_pb_line_break_holder] --> line-height: 1em !important;<!-- [et_pb_line_break_holder] -->}<!-- [et_pb_line_break_holder] --><!-- [et_pb_line_break_holder] -->.image-hover-layout .et_pb_column:hover .et_pb_blurb_container {<!-- [et_pb_line_break_holder] --> opacity: 1;<!-- [et_pb_line_break_holder] --> position: absolute;<!-- [et_pb_line_break_holder] --> top: 45%;<!-- [et_pb_line_break_holder] --> width: 100%;<!-- [et_pb_line_break_holder] --> text-align: center;<!-- [et_pb_line_break_holder] --> color: #fff;<!-- [et_pb_line_break_holder] --> line-height: 1em !important;<!-- [et_pb_line_break_holder] -->}<!-- [et_pb_line_break_holder] --><!-- [et_pb_line_break_holder] -->.image-hover-layout.show-title h4 {<!-- [et_pb_line_break_holder] --> background: #fff;<!-- [et_pb_line_break_holder] --> padding: 10px!important;<!-- [et_pb_line_break_holder] --> display: inline-block;<!-- [et_pb_line_break_holder] --> margin-bottom: 10px;<!-- [et_pb_line_break_holder] --> color: #333 !important;<!-- [et_pb_line_break_holder] -->}<!-- [et_pb_line_break_holder] --><!-- [et_pb_line_break_holder] -->.image-hover-layout.show-title .et_pb_blurb_container {<!-- [et_pb_line_break_holder] --> opacity: 1;<!-- [et_pb_line_break_holder] --> top: 45%;<!-- [et_pb_line_break_holder] -->}<!-- [et_pb_line_break_holder] --><!-- [et_pb_line_break_holder] -->.image-hover-layout.show-title .et_pb_column:hover .et_pb_blurb_container {<!-- [et_pb_line_break_holder] --> opacity: 1;<!-- [et_pb_line_break_holder] --> top: 40%;<!-- [et_pb_line_break_holder] -->}<!-- [et_pb_line_break_holder] --><!-- [et_pb_line_break_holder] -->.image-hover-layout.show-title .et_pb_blurb_container p {<!-- [et_pb_line_break_holder] --> opacity: 0;<!-- [et_pb_line_break_holder] -->}<!-- [et_pb_line_break_holder] --><!-- [et_pb_line_break_holder] -->.image-hover-layout.show-title .et_pb_column:hover .et_pb_blurb_container p {<!-- [et_pb_line_break_holder] --> opacity: 1;<!-- [et_pb_line_break_holder] -->}<!-- [et_pb_line_break_holder] --><!-- [et_pb_line_break_holder] -->.image-hover-gallery-layout .et_pb_gallery_item {<!-- [et_pb_line_break_holder] --> overflow: hidden;<!-- [et_pb_line_break_holder] --> position: relative;<!-- [et_pb_line_break_holder] -->}<!-- [et_pb_line_break_holder] --><!-- [et_pb_line_break_holder] -->.image-hover-gallery-layout .et_pb_gallery_item img {<!-- [et_pb_line_break_holder] --> -webkit-transition: all 0.5s ease-in-out;<!-- [et_pb_line_break_holder] --> -moz-transition: all 0.5s ease-in-out;<!-- [et_pb_line_break_holder] --> transition: all 0.5s ease-in-out;<!-- [et_pb_line_break_holder] --> display: block;<!-- [et_pb_line_break_holder] -->}<!-- [et_pb_line_break_holder] --><!-- [et_pb_line_break_holder] -->.image-hover-gallery-layout .et_pb_gallery_item:hover img {<!-- [et_pb_line_break_holder] --> transform: scale(1.1);<!-- [et_pb_line_break_holder] -->}<!-- [et_pb_line_break_holder] --><!-- [et_pb_line_break_holder] -->.image-hover-gallery-layout .et_pb_gallery_item .et_pb_gallery_image:before {<!-- [et_pb_line_break_holder] --> top: 50px;<!-- [et_pb_line_break_holder] --> right: 30px;<!-- [et_pb_line_break_holder] --> bottom: 50px;<!-- [et_pb_line_break_holder] --> left: 30px;<!-- [et_pb_line_break_holder] --> -webkit-transform: scale(0, 1);<!-- [et_pb_line_break_holder] --> transform: scale(0, 1);<!-- [et_pb_line_break_holder] --> -webkit-transform-origin: 0 0;<!-- [et_pb_line_break_holder] --> transform-origin: 0 0;<!-- [et_pb_line_break_holder] --> position: absolute;<!-- [et_pb_line_break_holder] --> content: '';<!-- [et_pb_line_break_holder] --> opacity: 0;<!-- [et_pb_line_break_holder] --> -webkit-transition: opacity 0.35s, -webkit-transform 0.35s;<!-- [et_pb_line_break_holder] --> transition: opacity 0.35s, transform 0.35s;<!-- [et_pb_line_break_holder] --> z-index: 4;<!-- [et_pb_line_break_holder] --> pointer-events: none;<!-- [et_pb_line_break_holder] -->}<!-- [et_pb_line_break_holder] --><!-- [et_pb_line_break_holder] -->.image-hover-gallery-layout .et_pb_gallery_item .et_pb_gallery_image:after {<!-- [et_pb_line_break_holder] --> top: 30px;<!-- [et_pb_line_break_holder] --> right: 50px;<!-- [et_pb_line_break_holder] --> bottom: 30px;<!-- [et_pb_line_break_holder] --> left: 50px;<!-- [et_pb_line_break_holder] --> -webkit-transform: scale(1, 0);<!-- [et_pb_line_break_holder] --> transform: scale(1, 0);<!-- [et_pb_line_break_holder] --> -webkit-transform-origin: 100% 0;<!-- [et_pb_line_break_holder] --> transform-origin: 100% 0;<!-- [et_pb_line_break_holder] --> position: absolute;<!-- [et_pb_line_break_holder] --> content: '';<!-- [et_pb_line_break_holder] --> opacity: 0;<!-- [et_pb_line_break_holder] --> -webkit-transition: opacity 0.35s, -webkit-transform 0.35s;<!-- [et_pb_line_break_holder] --> transition: opacity 0.35s, transform 0.35s;<!-- [et_pb_line_break_holder] --> pointer-events: none;<!-- [et_pb_line_break_holder] --> z-index: 4;<!-- [et_pb_line_break_holder] -->}<!-- [et_pb_line_break_holder] --><!-- [et_pb_line_break_holder] -->.image-hover-gallery-layout .et_pb_gallery_item:hover .et_pb_gallery_image:before, .image-hover-gallery-layout .et_pb_gallery_item:hover .et_pb_gallery_image:after {<!-- [et_pb_line_break_holder] --> -webkit-transition-delay: 0.15s;<!-- [et_pb_line_break_holder] --> transition-delay: 0.15s;<!-- [et_pb_line_break_holder] --> opacity: 1;<!-- [et_pb_line_break_holder] --> -webkit-transform: scale(1);<!-- [et_pb_line_break_holder] --> transform: scale(1);<!-- [et_pb_line_break_holder] -->}<!-- [et_pb_line_break_holder] --><!-- [et_pb_line_break_holder] -->.image-hover-gallery-layout .et_pb_gallery_item .et_pb_gallery_title, .image-hover-gallery-layout .et_pb_gallery_item .et_pb_gallery_caption {<!-- [et_pb_line_break_holder] --> opacity: 0;<!-- [et_pb_line_break_holder] --> color: #fff;<!-- [et_pb_line_break_holder] --> position: absolute;<!-- [et_pb_line_break_holder] --> top: 40%;<!-- [et_pb_line_break_holder] --> width: 100%;<!-- [et_pb_line_break_holder] --> text-align: center;<!-- [et_pb_line_break_holder] --> -webkit-transition: all 0.5s ease-in-out;<!-- [et_pb_line_break_holder] --> -moz-transition: all 0.5s ease-in-out;<!-- [et_pb_line_break_holder] --> transition: all 0.5s ease-in-out;<!-- [et_pb_line_break_holder] --> margin: 0;<!-- [et_pb_line_break_holder] --> padding: 0 55px;<!-- [et_pb_line_break_holder] --> pointer-events: none;<!-- [et_pb_line_break_holder] --> line-height: 1em !important;<!-- [et_pb_line_break_holder] --> z-index: 3;<!-- [et_pb_line_break_holder] -->}<!-- [et_pb_line_break_holder] --><!-- [et_pb_line_break_holder] -->.image-hover-gallery-layout .et_pb_gallery_item:hover .et_pb_gallery_title {<!-- [et_pb_line_break_holder] --> opacity: 1;<!-- [et_pb_line_break_holder] --> position: absolute;<!-- [et_pb_line_break_holder] --> top: 45%;<!-- [et_pb_line_break_holder] --> width: 100%;<!-- [et_pb_line_break_holder] --> text-align: center;<!-- [et_pb_line_break_holder] --> color: #fff;<!-- [et_pb_line_break_holder] --> line-height: 1em !important;<!-- [et_pb_line_break_holder] -->}<!-- [et_pb_line_break_holder] --><!-- [et_pb_line_break_holder] -->.image-hover-gallery-layout .et_pb_gallery_item:hover .et_pb_gallery_caption {<!-- [et_pb_line_break_holder] --> opacity: 1;<!-- [et_pb_line_break_holder] --> position: absolute;<!-- [et_pb_line_break_holder] --> top: 55%;<!-- [et_pb_line_break_holder] --> width: 100%;<!-- [et_pb_line_break_holder] --> text-align: center;<!-- [et_pb_line_break_holder] --> color: #fff;<!-- [et_pb_line_break_holder] --> line-height: 1em !important;<!-- [et_pb_line_break_holder] -->}<!-- [et_pb_line_break_holder] --><!-- [et_pb_line_break_holder] -->.image-hover-gallery-layout.show-title .et_pb_gallery_title, .image-hover-gallery-layout.show-title .et_pb_gallery_item:hover .et_pb_gallery_title {<!-- [et_pb_line_break_holder] --> background: #fff;<!-- [et_pb_line_break_holder] --> padding: 10px !important;<!-- [et_pb_line_break_holder] --> margin: 0 auto;<!-- [et_pb_line_break_holder] --> color: #333 !important;<!-- [et_pb_line_break_holder] --> opacity: 1;<!-- [et_pb_line_break_holder] --> left: 55px;<!-- [et_pb_line_break_holder] --> right: 55px;<!-- [et_pb_line_break_holder] --> width: initial;<!-- [et_pb_line_break_holder] -->}<!-- [et_pb_line_break_holder] --><!-- [et_pb_line_break_holder] -->.image-hover-gallery-layout.show-title .et_pb_gallery_item:hover .et_pb_gallery_title {<!-- [et_pb_line_break_holder] --> top: 35%;<!-- [et_pb_line_break_holder] -->}<!-- [et_pb_line_break_holder] --></style>