Poblano´s Clay
Traditional technique from the state of Puebla
Vixi Creation
Poblano´s Clay
If you look closely to one of our Chulel tiles in clay, you could appreciate the marks of dedication, time and care, derived from the burnishing performed by the expert hands of our artisans. Each Mosaic is the sample of a technique as pure as the quality that is granted through it.
What started a few months ago as a collaboration to help a family has become a dream come true, to benefit 5 families through their art. Valuing their talent we managed to improve the quality of life of each of its members. We create fair and equitable deals so that their work transcends to a level beyond, transforming itself into avant-garde design.
The clear reflection of this effort is the Taiyari tableware; with it we extend the bonds of knowledge, experience and mutual learning. Each plate takes hours of manual work, then the process is continued with the polishing of the clay, and it finalizes with the burning in a floor oven. A tradition of so much cultural roots that generates functional and aesthetically distinguishable pieces.
We want to have a real social impact in the lives of our artisans. To achieve this, we work hand by hand with each one of them, we create dreams and ideas that one day were unimaginable. In a future, the number of families will be more and more, and together we will be progressing to be better day by day. We contribute our grain of sand producing and consuming Mexican.
VER MÁS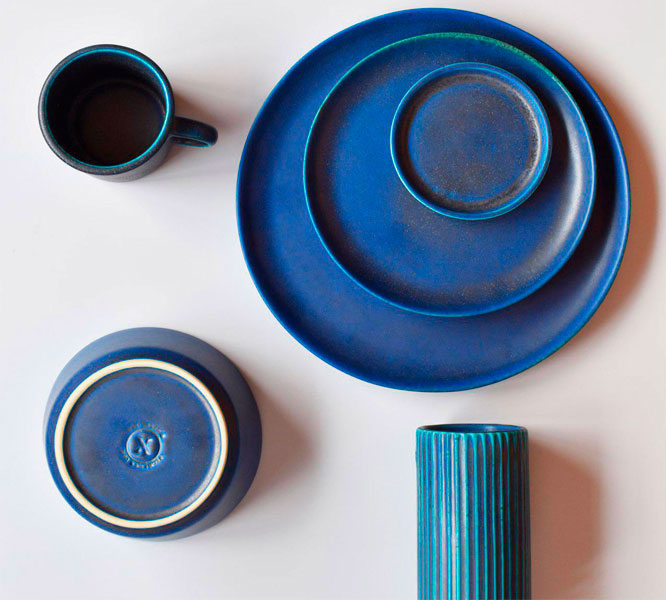 <style><!-- [et_pb_line_break_holder] -->.image-hover-layout .et_pb_blurb_content {<!-- [et_pb_line_break_holder] --> max-width: 100%;<!-- [et_pb_line_break_holder] -->}<!-- [et_pb_line_break_holder] --><!-- [et_pb_line_break_holder] -->.image-hover-layout .et_pb_blurb_content img {<!-- [et_pb_line_break_holder] --> width: 100%;<!-- [et_pb_line_break_holder] -->}<!-- [et_pb_line_break_holder] --><!-- [et_pb_line_break_holder] -->.image-hover-layout .et_pb_column {<!-- [et_pb_line_break_holder] --> overflow: hidden;<!-- [et_pb_line_break_holder] --> position: relative;<!-- [et_pb_line_break_holder] -->}<!-- [et_pb_line_break_holder] --><!-- [et_pb_line_break_holder] -->.image-hover-layout .et_pb_column img {<!-- [et_pb_line_break_holder] --> -webkit-transition: all 0.5s ease-in-out;<!-- [et_pb_line_break_holder] --> -moz-transition: all 0.5s ease-in-out;<!-- [et_pb_line_break_holder] --> transition: all 0.5s ease-in-out;<!-- [et_pb_line_break_holder] --> display: block;<!-- [et_pb_line_break_holder] -->}<!-- [et_pb_line_break_holder] --><!-- [et_pb_line_break_holder] -->.image-hover-layout .et_pb_column:hover img {<!-- [et_pb_line_break_holder] --> transform: scale(1.1);<!-- [et_pb_line_break_holder] -->}<!-- [et_pb_line_break_holder] --><!-- [et_pb_line_break_holder] -->.image-hover-layout .et_pb_column:hover .et_pb_main_blurb_image:after {<!-- [et_pb_line_break_holder] --> position: absolute;<!-- [et_pb_line_break_holder] --> top: 0;<!-- [et_pb_line_break_holder] --> left: 0;<!-- [et_pb_line_break_holder] --> width: 100%;<!-- [et_pb_line_break_holder] --> height: 100%;<!-- [et_pb_line_break_holder] --> background: rgba(0, 0, 0, 0.4);<!-- [et_pb_line_break_holder] --> content: '';<!-- [et_pb_line_break_holder] --> pointer-events: none;<!-- [et_pb_line_break_holder] -->}<!-- [et_pb_line_break_holder] --><!-- [et_pb_line_break_holder] -->.image-hover-layout .et_pb_main_blurb_image {<!-- [et_pb_line_break_holder] --> margin: 0;<!-- [et_pb_line_break_holder] -->}<!-- [et_pb_line_break_holder] --><!-- [et_pb_line_break_holder] -->.image-hover-layout .et_pb_column .et_pb_blurb_content:before {<!-- [et_pb_line_break_holder] --> top: 50px;<!-- [et_pb_line_break_holder] --> right: 30px;<!-- [et_pb_line_break_holder] --> bottom: 50px;<!-- [et_pb_line_break_holder] --> left: 30px;<!-- [et_pb_line_break_holder] --> -webkit-transform: scale(0, 1);<!-- [et_pb_line_break_holder] --> transform: scale(0, 1);<!-- [et_pb_line_break_holder] --> -webkit-transform-origin: 0 0;<!-- [et_pb_line_break_holder] --> transform-origin: 0 0;<!-- [et_pb_line_break_holder] --> position: absolute;<!-- [et_pb_line_break_holder] --> content: '';<!-- [et_pb_line_break_holder] --> opacity: 0;<!-- [et_pb_line_break_holder] --> -webkit-transition: opacity 0.35s, -webkit-transform 0.35s;<!-- [et_pb_line_break_holder] --> transition: opacity 0.35s, transform 0.35s;<!-- [et_pb_line_break_holder] --> z-index: 1;<!-- [et_pb_line_break_holder] --> pointer-events: none;<!-- [et_pb_line_break_holder] -->}<!-- [et_pb_line_break_holder] --><!-- [et_pb_line_break_holder] -->.image-hover-layout .et_pb_column .et_pb_blurb_content:after {<!-- [et_pb_line_break_holder] --> top: 30px;<!-- [et_pb_line_break_holder] --> right: 50px;<!-- [et_pb_line_break_holder] --> bottom: 30px;<!-- [et_pb_line_break_holder] --> left: 50px;<!-- [et_pb_line_break_holder] --> -webkit-transform: scale(1, 0);<!-- [et_pb_line_break_holder] --> transform: scale(1, 0);<!-- [et_pb_line_break_holder] --> -webkit-transform-origin: 100% 0;<!-- [et_pb_line_break_holder] --> transform-origin: 100% 0;<!-- [et_pb_line_break_holder] --> position: absolute;<!-- [et_pb_line_break_holder] --> content: '';<!-- [et_pb_line_break_holder] --> opacity: 0;<!-- [et_pb_line_break_holder] --> -webkit-transition: opacity 0.35s, -webkit-transform 0.35s;<!-- [et_pb_line_break_holder] --> transition: opacity 0.35s, transform 0.35s;<!-- [et_pb_line_break_holder] --> pointer-events: none;<!-- [et_pb_line_break_holder] -->}<!-- [et_pb_line_break_holder] --><!-- [et_pb_line_break_holder] -->.image-hover-layout .et_pb_column:hover .et_pb_blurb_content:before, .image-hover-layout .et_pb_column:hover .et_pb_blurb_content:after {<!-- [et_pb_line_break_holder] --> -webkit-transition-delay: 0.15s;<!-- [et_pb_line_break_holder] --> transition-delay: 0.15s;<!-- [et_pb_line_break_holder] --> opacity: 1;<!-- [et_pb_line_break_holder] --> -webkit-transform: scale(1);<!-- [et_pb_line_break_holder] --> transform: scale(1);<!-- [et_pb_line_break_holder] -->}<!-- [et_pb_line_break_holder] --><!-- [et_pb_line_break_holder] -->.image-hover-layout .et_pb_column .et_pb_blurb_container {<!-- [et_pb_line_break_holder] --> opacity: 0;<!-- [et_pb_line_break_holder] --> color: #fff;<!-- [et_pb_line_break_holder] --> position: absolute;<!-- [et_pb_line_break_holder] --> top: 40%; /* Adjust this if the text is in the wrong position */<!-- [et_pb_line_break_holder] --> width: 100%;<!-- [et_pb_line_break_holder] --> text-align: center;<!-- [et_pb_line_break_holder] --> -webkit-transition: all 0.5s ease-in-out;<!-- [et_pb_line_break_holder] --> -moz-transition: all 0.5s ease-in-out;<!-- [et_pb_line_break_holder] --> transition: all 0.5s ease-in-out;<!-- [et_pb_line_break_holder] --> margin: 0;<!-- [et_pb_line_break_holder] --> padding: 0 55px;<!-- [et_pb_line_break_holder] --> pointer-events: none;<!-- [et_pb_line_break_holder] --> line-height: 1em !important;<!-- [et_pb_line_break_holder] -->}<!-- [et_pb_line_break_holder] --><!-- [et_pb_line_break_holder] -->.image-hover-layout .et_pb_column:hover .et_pb_blurb_container {<!-- [et_pb_line_break_holder] --> opacity: 1;<!-- [et_pb_line_break_holder] --> position: absolute;<!-- [et_pb_line_break_holder] --> top: 45%;<!-- [et_pb_line_break_holder] --> width: 100%;<!-- [et_pb_line_break_holder] --> text-align: center;<!-- [et_pb_line_break_holder] --> color: #fff;<!-- [et_pb_line_break_holder] --> line-height: 1em !important;<!-- [et_pb_line_break_holder] -->}<!-- [et_pb_line_break_holder] --><!-- [et_pb_line_break_holder] -->.image-hover-layout.show-title h4 {<!-- [et_pb_line_break_holder] --> background: #fff;<!-- [et_pb_line_break_holder] --> padding: 10px!important;<!-- [et_pb_line_break_holder] --> display: inline-block;<!-- [et_pb_line_break_holder] --> margin-bottom: 10px;<!-- [et_pb_line_break_holder] --> color: #333 !important;<!-- [et_pb_line_break_holder] -->}<!-- [et_pb_line_break_holder] --><!-- [et_pb_line_break_holder] -->.image-hover-layout.show-title .et_pb_blurb_container {<!-- [et_pb_line_break_holder] --> opacity: 1;<!-- [et_pb_line_break_holder] --> top: 45%;<!-- [et_pb_line_break_holder] -->}<!-- [et_pb_line_break_holder] --><!-- [et_pb_line_break_holder] -->.image-hover-layout.show-title .et_pb_column:hover .et_pb_blurb_container {<!-- [et_pb_line_break_holder] --> opacity: 1;<!-- [et_pb_line_break_holder] --> top: 40%;<!-- [et_pb_line_break_holder] -->}<!-- [et_pb_line_break_holder] --><!-- [et_pb_line_break_holder] -->.image-hover-layout.show-title .et_pb_blurb_container p {<!-- [et_pb_line_break_holder] --> opacity: 0;<!-- [et_pb_line_break_holder] -->}<!-- [et_pb_line_break_holder] --><!-- [et_pb_line_break_holder] -->.image-hover-layout.show-title .et_pb_column:hover .et_pb_blurb_container p {<!-- [et_pb_line_break_holder] --> opacity: 1;<!-- [et_pb_line_break_holder] -->}<!-- [et_pb_line_break_holder] --><!-- [et_pb_line_break_holder] -->.image-hover-gallery-layout .et_pb_gallery_item {<!-- [et_pb_line_break_holder] --> overflow: hidden;<!-- [et_pb_line_break_holder] --> position: relative;<!-- [et_pb_line_break_holder] -->}<!-- [et_pb_line_break_holder] --><!-- [et_pb_line_break_holder] -->.image-hover-gallery-layout .et_pb_gallery_item img {<!-- [et_pb_line_break_holder] --> -webkit-transition: all 0.5s ease-in-out;<!-- [et_pb_line_break_holder] --> -moz-transition: all 0.5s ease-in-out;<!-- [et_pb_line_break_holder] --> transition: all 0.5s ease-in-out;<!-- [et_pb_line_break_holder] --> display: block;<!-- [et_pb_line_break_holder] -->}<!-- [et_pb_line_break_holder] --><!-- [et_pb_line_break_holder] -->.image-hover-gallery-layout .et_pb_gallery_item:hover img {<!-- [et_pb_line_break_holder] --> transform: scale(1.1);<!-- [et_pb_line_break_holder] -->}<!-- [et_pb_line_break_holder] --><!-- [et_pb_line_break_holder] -->.image-hover-gallery-layout .et_pb_gallery_item .et_pb_gallery_image:before {<!-- [et_pb_line_break_holder] --> top: 50px;<!-- [et_pb_line_break_holder] --> right: 30px;<!-- [et_pb_line_break_holder] --> bottom: 50px;<!-- [et_pb_line_break_holder] --> left: 30px;<!-- [et_pb_line_break_holder] --> -webkit-transform: scale(0, 1);<!-- [et_pb_line_break_holder] --> transform: scale(0, 1);<!-- [et_pb_line_break_holder] --> -webkit-transform-origin: 0 0;<!-- [et_pb_line_break_holder] --> transform-origin: 0 0;<!-- [et_pb_line_break_holder] --> position: absolute;<!-- [et_pb_line_break_holder] --> content: '';<!-- [et_pb_line_break_holder] --> opacity: 0;<!-- [et_pb_line_break_holder] --> -webkit-transition: opacity 0.35s, -webkit-transform 0.35s;<!-- [et_pb_line_break_holder] --> transition: opacity 0.35s, transform 0.35s;<!-- [et_pb_line_break_holder] --> z-index: 4;<!-- [et_pb_line_break_holder] --> pointer-events: none;<!-- [et_pb_line_break_holder] -->}<!-- [et_pb_line_break_holder] --><!-- [et_pb_line_break_holder] -->.image-hover-gallery-layout .et_pb_gallery_item .et_pb_gallery_image:after {<!-- [et_pb_line_break_holder] --> top: 30px;<!-- [et_pb_line_break_holder] --> right: 50px;<!-- [et_pb_line_break_holder] --> bottom: 30px;<!-- [et_pb_line_break_holder] --> left: 50px;<!-- [et_pb_line_break_holder] --> -webkit-transform: scale(1, 0);<!-- [et_pb_line_break_holder] --> transform: scale(1, 0);<!-- [et_pb_line_break_holder] --> -webkit-transform-origin: 100% 0;<!-- [et_pb_line_break_holder] --> transform-origin: 100% 0;<!-- [et_pb_line_break_holder] --> position: absolute;<!-- [et_pb_line_break_holder] --> content: '';<!-- [et_pb_line_break_holder] --> opacity: 0;<!-- [et_pb_line_break_holder] --> -webkit-transition: opacity 0.35s, -webkit-transform 0.35s;<!-- [et_pb_line_break_holder] --> transition: opacity 0.35s, transform 0.35s;<!-- [et_pb_line_break_holder] --> pointer-events: none;<!-- [et_pb_line_break_holder] --> z-index: 4;<!-- [et_pb_line_break_holder] -->}<!-- [et_pb_line_break_holder] --><!-- [et_pb_line_break_holder] -->.image-hover-gallery-layout .et_pb_gallery_item:hover .et_pb_gallery_image:before, .image-hover-gallery-layout .et_pb_gallery_item:hover .et_pb_gallery_image:after {<!-- [et_pb_line_break_holder] --> -webkit-transition-delay: 0.15s;<!-- [et_pb_line_break_holder] --> transition-delay: 0.15s;<!-- [et_pb_line_break_holder] --> opacity: 1;<!-- [et_pb_line_break_holder] --> -webkit-transform: scale(1);<!-- [et_pb_line_break_holder] --> transform: scale(1);<!-- [et_pb_line_break_holder] -->}<!-- [et_pb_line_break_holder] --><!-- [et_pb_line_break_holder] -->.image-hover-gallery-layout .et_pb_gallery_item .et_pb_gallery_title, .image-hover-gallery-layout .et_pb_gallery_item .et_pb_gallery_caption {<!-- [et_pb_line_break_holder] --> opacity: 0;<!-- [et_pb_line_break_holder] --> color: #fff;<!-- [et_pb_line_break_holder] --> position: absolute;<!-- [et_pb_line_break_holder] --> top: 40%;<!-- [et_pb_line_break_holder] --> width: 100%;<!-- [et_pb_line_break_holder] --> text-align: center;<!-- [et_pb_line_break_holder] --> -webkit-transition: all 0.5s ease-in-out;<!-- [et_pb_line_break_holder] --> -moz-transition: all 0.5s ease-in-out;<!-- [et_pb_line_break_holder] --> transition: all 0.5s ease-in-out;<!-- [et_pb_line_break_holder] --> margin: 0;<!-- [et_pb_line_break_holder] --> padding: 0 55px;<!-- [et_pb_line_break_holder] --> pointer-events: none;<!-- [et_pb_line_break_holder] --> line-height: 1em !important;<!-- [et_pb_line_break_holder] --> z-index: 3;<!-- [et_pb_line_break_holder] -->}<!-- [et_pb_line_break_holder] --><!-- [et_pb_line_break_holder] -->.image-hover-gallery-layout .et_pb_gallery_item:hover .et_pb_gallery_title {<!-- [et_pb_line_break_holder] --> opacity: 1;<!-- [et_pb_line_break_holder] --> position: absolute;<!-- [et_pb_line_break_holder] --> top: 45%;<!-- [et_pb_line_break_holder] --> width: 100%;<!-- [et_pb_line_break_holder] --> text-align: center;<!-- [et_pb_line_break_holder] --> color: #fff;<!-- [et_pb_line_break_holder] --> line-height: 1em !important;<!-- [et_pb_line_break_holder] -->}<!-- [et_pb_line_break_holder] --><!-- [et_pb_line_break_holder] -->.image-hover-gallery-layout .et_pb_gallery_item:hover .et_pb_gallery_caption {<!-- [et_pb_line_break_holder] --> opacity: 1;<!-- [et_pb_line_break_holder] --> position: absolute;<!-- [et_pb_line_break_holder] --> top: 55%;<!-- [et_pb_line_break_holder] --> width: 100%;<!-- [et_pb_line_break_holder] --> text-align: center;<!-- [et_pb_line_break_holder] --> color: #fff;<!-- [et_pb_line_break_holder] --> line-height: 1em !important;<!-- [et_pb_line_break_holder] -->}<!-- [et_pb_line_break_holder] --><!-- [et_pb_line_break_holder] -->.image-hover-gallery-layout.show-title .et_pb_gallery_title, .image-hover-gallery-layout.show-title .et_pb_gallery_item:hover .et_pb_gallery_title {<!-- [et_pb_line_break_holder] --> background: #fff;<!-- [et_pb_line_break_holder] --> padding: 10px !important;<!-- [et_pb_line_break_holder] --> margin: 0 auto;<!-- [et_pb_line_break_holder] --> color: #333 !important;<!-- [et_pb_line_break_holder] --> opacity: 1;<!-- [et_pb_line_break_holder] --> left: 55px;<!-- [et_pb_line_break_holder] --> right: 55px;<!-- [et_pb_line_break_holder] --> width: initial;<!-- [et_pb_line_break_holder] -->}<!-- [et_pb_line_break_holder] --><!-- [et_pb_line_break_holder] -->.image-hover-gallery-layout.show-title .et_pb_gallery_item:hover .et_pb_gallery_title {<!-- [et_pb_line_break_holder] --> top: 35%;<!-- [et_pb_line_break_holder] -->}<!-- [et_pb_line_break_holder] --></style>